Outside of our drop-in schedule, we are offering a variety of one-day workshops as well as pre-registered classes available over several weeks. Please call (780) 432-1535 to sign up or come on in and talk to one of our ambassadors. NEW - Sign up Online!
---
Teacher: Sheena Mason
Date: POSTPONED
Time: 11am-2pm
Investment: $65
Step out of the familiar to get a birds eye view of how the psyche works to assimilation information. In the same way that we all have sensory eyes to perceive light, the way we perceive it will drastically vary from person to person.
Belief systems are not necessarily what we see or think in daily life but are the filters we use to associate the things we see, feel, think ect. The psyche acts as an associative organ to sort sensory information. Therefore, two people could visually witness the same event, yet perceive it totally differently. They could have totally different experiences based on what they've learned in the past. This is how we unconsciously live in the past without even knowing it!
As we mature as human beings, many of the beliefs we adopted as children to keep us safe are simply no longer helpful and can be actually detrimental to a happy, healthy life. It often takes a serious, even painful life event to shake us free of old beliefs!
In this workshop, you will learn about how belief structures are created and strengthened. You will learn simple and practical techniques to shift beliefs systems and construct systems of your own choosing. You learn to shift out of the circumstance of your environment and into the world of your choosing.
This workshop is designed for teachers, healers, therapists and students with a sincere interest.
Please come with and open mind and heart. Wear comfortable clothing and bring a journal.
---
Teacher: Guest Teacher Heather Ivany
Dates: POSTPONED
Times: 3:30pm-5pm both days
Investment: $35 for one and $70 for both
Roll out your body to relieve tension, unwind knots, and loosen locked muscles with these invaluable therapeutic tools. The techniques offered in this workshop have the potential to provide freedom to chronic pain, harmonize the nervous system and increase circulation to connective tissue. The best part is that these specialized techniques, you can do anywhere!
Perfect for those looking to enhance their physical performance, enjoy pain-free living, or as a yoga teacher use at the beginning class to enhance your students poses.
This is a 2 part workshop and each session can be done on their own, or do both for the full body experience.
On day 1 of the Myfascial Release Workshop we will be focusing on the upper body with detailed techniques that help target into the hands and wrists, biceps, neck, thoracic spine, upper trapezius, pectorals and latissimus dorsi muscles.
On day 2 of the Myofascial Release Workshop we will be focusing on the lower body with detailed techniques that help target into the feet, shins, calves, hamstrings, quads, hips, piriformis, gluteus medius minimus and diaphragm.
---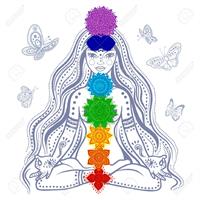 Teacher: Karla Muzyka
Date: Friday June 16 & Sunday June 18
Time: Friday 11am-5pm & Sunday 1pm-6:30pm
Investment: $297
This workshop is an initiation into Reiki by way of special "attunements" that will awaken energies within the body. You will become a Reiki Channel and be offered techniques to focus healing on yourself and close friends and family. The "attunements" will clear blockages within the chakra system and within the physical and energetic bodies and so their is potential for significant shifts to occur within your body/mind and life. Many will undergo a period of self-growth following the training.
Karla will be in tune with the group energies so there may be additional offerings or changes to the structure depending on the needs of the group. Please come flexible to flow.
This training is open to anyone who wishes to be be attuned to Reiki energies, however, it is recommended that you have received at least 1 Reiki treatment from a certified practitioner before attending.
In the Friday session you will learn:

~Information about Reiki energy healing
~History of Reiki
~Reiki principles
~Chakras and Auras introduction
~Meditations
On Sunday you will learn:
~Self Healing practice
~Procedures for healing friends and family (hand positions for full treatment, chair treatment and a short Reiki Treatment)
~Attunements
Karla Muzyka was initiated as a Reiki Master/Teacher in the Usui System in Edmonton by her teacher Marianne Goetsch and accredited as a Shinan/teacher in the Komyo Reiki Linage by her teacher, Rev. Hyakuten Inamoto of Japan. She has experienced the many benefits of Reiki healing in her life and can see the potential for transformation that this sacred practice can offer others.
Karla's approach to Reiki in practice, is to act as the witness to this beautiful energy as it responds to the body's needs to offer relaxation, balance and healing.
Because of the massive transformation Reiki initiated in Karla's life, she wishes to spread the gift of this healing art with as many people as she can.
Karla has gathered many other tools for healing throughout her journey. A few of which are crystal and sound healing, meditation, Theta healing, Akashic Record Reading, Hatha Yoga and Yoga Nidra. All of her studies and exploration has assisted her in opening and connecting to herself and the Earth and Cosmic energies available to us. She is devoted to her path of self study, remembrance and healing.
---
Pre-Registered Classes
Please Note: These are prepaid and registered program with a pre-determined schedule with a limited number of participants. Please ensure that you are familiar with the dates of the program. Absent reminders for failure to attend may be issued for this pre registered program, however no penalty or credit will be applied for missed sessions.
---
Sundays
Date: 05/07/17 - 06/25/17
From: 1pm-2:15pm
What makes Therapeutic Movement unique is the adaptation of yoga postures, which are practiced in a way to enhance the rejuvenation process while deeply connecting with the self and the body as it heals. This Therapeutic Yoga class is designed to give bodies the opportunity to restore, repair, and recover in an intimate and fully supported environment, receiving personal modifications and adjustments by one of our specially trained therapeutic yoga teachers. In these classes we adopt an attitude of 'less is more' and learn simple yet specific postures and movements that require just enough effort to strengthen and create stability to the areas of recovery, while cultivating kindness to leave room for the inner workings of our own wisdom body to begin to move into a state of healing. These exercises assist in not only rehabilitating the body, but also in nourishing and connecting the heart and the mind, which allows us to settle into a state of acceptance and allowance, adjusting our attitude towards our present condition and becoming self-invested in our own healing.

Therapeutic Movement classes can assist in the therapy and healing of:
Arthritis
Back Pain
Frozen Shoulder, Shoulder Pain
Chronic Rotator Cuff Injury
Herniated Discs
Sciatica
Repetitive Strain Injury
Neck Pain
Sacro-Iliac Joint Dysfunction
Iliotibial Band Syndrome
Post Knee Replacement
Plantar Fasciitis
Tension Headaches
Motor Vehicle Accident
Pelvic Floor Stabilization
Scoliosis
Fibromyalgia/Chronic Fatigue
Join us for this 6-week journey for $135+gst. Register in studio, online, or call us at 780-432-1535.
Payment must be made at the time of registration to secure your spot in the class.
*Note that no registered classes will run on long weekends.
---
Sundays
Date: 07/05/2017 - 25/06/2017
From: 2:30 pm - 3:30 pm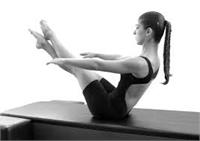 Pilates is a practice based on deliberate breath with deep core connection and spinal integration. The Pilates Method uses specific exercises to strengthen, train, and heal the body through intentional movements, which challenge balance, coordination, endurance and control. The precision and rhythm within this class requires an immense amount of focus and concentration, and the breath is an essential component to support this principle. We breathe with the intention to move. This 6 week session will be progressive, focusing on foundation for the first 2 weeks and then advancing the movement in the following classes. Great for both those brand new to the Pilates method, and for practitioners with previous Pilates experience.

Join us for this 6-week journey for $108+gst. Register in studio, online, or call us at 780-432-1535.
Payment must be made at the time of registration to secure your spot in the class.
*Note that no registered classes will run on long weekends.
---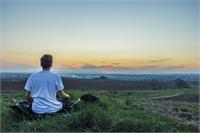 Sundays
Date: 07/05/2017 - 25/06/2017
From: 3:45 pm - 4:30 pm
In this 6 week registered course you will learn several techniques to calm and quiet the mind, while also gaining tools to begin to invite more mindfulness into your everyday life. Whether you are new to meditation or already have a steady practice, this class will allow for progressive growth in a fully supportive and safe environment.

Join us for this 6-week journey for $108+gst. Register in studio, online, or call us at 780-432-1535.
Payment must be made at the time of registration to secure your spot in the class.
*Note that no registered classes will run on long weekends.
---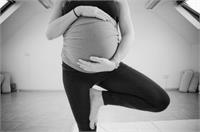 Harmony
Sundays
Date: 04/23/17 - 06/04/17
From: 4:45pm-6pm
Emily
Wednesdays
Date: 19/04/2017 - 24/05/2017
From: 5:30 pm - 6:45 pm
This registered class offers expectant mothers the opportunity to discover how yoga can support them through their pregnancy, in a supportive and comfortable environment with our specially trained teachers. Mothers will be guided through gentle yoga postures, breath work, visualization and meditation to help calm the mind and support the body through all the changes that accompany pregnancy, while deepening the connection with the little life growing within.

This class is designed to support all trimesters and stages of pregnancy and no previous yoga experience is required.

Join us for this six week journey for $140+gst. Space is very limited for this class so ensure your spot by registering early online, in the studio, or call us at 780-432-1535.
Payment must be made at the time of registration to secure your spot in the class.
*Note that no registered classes will run on long weekends.
---
Mondays
Date: 24/04/2017 - 05/06/2017
From: 5:30 pm - 6:45 pm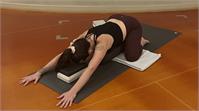 If you are brand new to yoga, or have been practicing for some time but feel the need to reintegrate the important foundational aspects of the practice, then this class is the perfect class for you. Focusing on alignment, foundation and simple breath techniques, this class will guide students to a deeper understanding of the practice as a whole, while also working progressively so as to prepare each participant for other classes that are offered at Bliss.

What's great about taking a registered course is that throughout the duration of the 6 weeks the teacher will have the opportunity to create a greater connection with each student to offer individual support, and guide them with personal modifications that can be used for future yoga classes.

Join us for this 6-week journey for $108+gst. Register in studio, online, or call us at 780-432-1535.
Payment must be made at the time of registration to secure your spot in the class.
*Note that no registered classes will run on long weekends
---

Thursdays
Date: 20/04/2017 - 25/05/2017
From: 8:15 pm - 9:15 pm
Yoga Nidra is a practice of guided meditation where the body is moves into a completely relaxed state, while the mind remains awake to explore deeper layers of consciousness. In this special edition of yoga nidra you will receive the healing properties of sound through the vibration and frequency of crystal bowls.
Some of the benefits of this practice include:
• deep relaxation
• stimulates physical & mental rejuvenation
• increases inner strength & personal power
• clearing of unconscious belief patterns
• shifts in limited thinking
• awakening of creativity
• counteracts stress
Please wear comfortable clothing and bring a pillow and a journal.
Join us for this 6-week journey for $108+gst. Register in studio, online, or call us at 780-432-1535.
Payment must be made at the time of registration to secure your spot in the class.
---
Teacher: Kat
Date: March 25, June 3 & August 12
Time: 2:30pm-4:30pm
Cost: $45 per workshop, or $130 for all 3
In this 3-part workshop series you will learn functional movement for the shoulders, the core, and the low back & hips to help maintain balance through out the body and encourage mindfulness in our everyday movements. Students are welcome to attend 1, 2 or all 3 workshops. Single workshops are $45, or it is $130 for the entire series.
Part 2: Refined Movement for the Mid-Section - June 3
In this 2rd session of the Whole Body Maintenance series we will explore the core, or the mid-section of the body. Through a gained understanding of how the core muscles work together, as well as techniques from both yoga and Pilates, learn how to create more stability in the trunk of the body so to best support everyday functional movements.
Part 3: Refined Movement for the Hips & Low Back - August 12
Many of us can refine our movement skills within our Low Back and Hips. This workshop will be an exploratory journey to understand the mechanics of this profound area in the body, drawing on principles of alignment and corrective exercises from Pilates and Therapeutic Movement. We will learn how to strengthen and release muscles that may be the root cause of limited range motion and immobility, or it's opposite, a very flexible hip joint. Recognize the relationship between the Hips and the Low Back to improve comfort and mobility. You will gain knowledge and skill in your own body that will improve your current state of being and also how you walk, stand, bend and sit!
---
Teacher: Laura Swim
Day: Saturdays
Time: 2:30pm-4pm
Duration: 4 weeks (we welcome dropins)
Start Date: April 1st (there will be no class Easter weekend)
Cost: $150 (Spring Yoga Challengers receive $10 off)
The Lifestyle Balance program focuses on building healthy lifestyle habits to support achieving your health goals. With the busyness of life, it is crucial to have a solid understanding of the importance of taking care of our bodies through good quality nutrition and stress management. This 4 week program will provide education and key habit building techniques to support you in working towards your health goals.
Nutrition Education content to be discussed includes:
Macronutrients: Why we need carbs, fat and protein
Balanced eating principles
Managing cravings
Digestive health
The stress management focus includes breathing techniques, yoga poses and mediation that can be easily implemented in the grocery store, at work and even while sitting in traffic.
The first half of the workshop will be lecture. The second half will be split between open discussion, gentle movement and meditation within each session. Please wear comfortable clothing and bring a notebook and pen.
Laura is a Registered Holistic Nutrition Consultant and Registered Yoga Instructor. Through personal change, Laura has become connected with the importance of good quality food, daily physical activity and stress management for a healthy balanced life.