Outside of our drop-in schedule, we are offering a variety of one-day workshops as well as pre-registered classes available over several weeks. Please call (780) 432-1535 to sign up or come on in and talk to one of our ambassadors. NEW - Sign up Online!
---
Saturday
Date: 18/11/2017
From: 1:00 pm - 2:15 pm
Join us for this free information session about Jane Iredale natural skincare and mineral makeup products and receive a free gift and colour match!
Please RSVP to ambassador@blissyogaspa.com or call 780-432-1535
---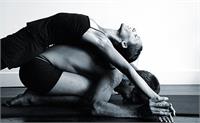 Friday
Date: 01/12/2017
From: 7:30 pm - 9:00 pm
Join Julie and Christina for this Partner Thai Yoga Massage Workshop, designed specifically for couples, where you will have the opportunity to enjoy each other with no responsibilities or to do lists, no chores, and no kids!

In a supportive and relaxing atmosphere, your bodies and minds will have the opportunity to unwind, allowing your heart to open into a space of giving and receiving so you can practice and move together in a way that will nurture the invisible bond that holds your relationship together.

The yoga-like stretches and gentle pressure applied to meridian lines will create physical relief, improve your emotional status, and encourage a deeper, more restorative night sleep. Thai Yoga Massage promotes physical healing, a strong immune system, higher energy levels, and overall balance.

After practice Date Night continues in the yoga lounge with wine and hors d'oeuvres. This evening of wining and unwinding is $90/couple.
Winter Solstice ~ 108 Sun Salutations with Lacintha
Saturday
Date: 16/12/2017
From: 12:00 pm - 2:00 pm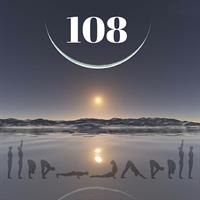 "When shifts and transitions in life shake you to the core, see that as a sign of the greatness that's about to occur." ~ Chelsea Dinen

Join Bliss Yoga Teachers, Michelle Kalynuk (RYT 500), Kelly Calvez (RYT 200) and Lacintha Naidoo (RYT 500) for a Winter Solstice celebration through the transformative practice of 108 Sun Salutations.

Transition from dark to light using your body, breath and spirit, and discover the sacred symbolism of the number 108 as you move and breath in community.

This 2 hour celebration is $35+gst.
---
Pre-Registered Classes
Please Note: These are prepaid and registered program with a pre-determined schedule with a limited number of participants. Please ensure that you are familiar with the dates of the program. Absent reminders for failure to attend may be issued for this pre registered program, however no penalty or credit will be applied for missed sessions.
---
Wednesdays with Emily
Date: 01/11/2017 - 06/12/2017
From: 5:30 pm - 6:45 pm
Sundays with Harmony
Date: 05/11/2017 - 17/12/2017
From: 4:45 pm - 6:00 pm

This registered class offers expectant mothers the opportunity to discover how yoga can support them through their pregnancy, in a supportive and comfortable environment with our specially trained teachers. Mothers will be guided through gentle yoga postures, breath work, visualization and meditation to help calm the mind and support the body through all the changes that accompany pregnancy, while deepening the connection with the little life growing within.

This class is designed to support all trimesters and stages of pregnancy and no previous yoga experience is required.

Join us for this six week journey for $140+gst. Space is very limited for this class so ensure your spot by registering early online, in the studio, or call us at 780-432-1535.
Payment must be made at the time of registration to secure your spot in the class.
*Note that no registered classes will run on long weekends.
---
Mondays
Date: 06/11/2017 - 18/12/2017
From: 5:30 pm - 6:45 pm
If you are brand new to yoga, or have been practicing for some time but feel the need to reintegrate the important foundational aspects of the practice, then this class is the perfect class for you. Focusing on alignment, foundation and simple breath techniques, this class will guide students to a deeper understanding of the practice as a whole, while also working progressively so as to prepare each participant for other classes that are offered at Bliss.

What's great about taking a registered course is that throughout the duration of the 6 weeks the teacher will have the opportunity to create a greater connection with each student to offer individual support, and guide them with personal modifications that can be used for future yoga classes.

Join us for this 6-week journey for $108+gst. Register in studio, online, or call us at 780-432-1535.
Payment must be made at the time of registration to secure your spot in the class.
*Note that no registered classes will run on long weekends.
---