Outside of our drop-in schedule, we are offering a variety of one-day workshops as well as pre-registered classes available over several weeks. Please call (780) 432-1535 to sign up or come on in and talk to one of our ambassadors. NEW - Sign up Online!
---
Teacher: Sheena Mason
Date: Saturday June 3
Time: 2:30pm-5:30pm
Investment: $65
Step out of the familiar to get a birds eye view of how the psyche works to assimilation information. In the same way that we all have sensory eyes to perceive light, the way we perceive it will drastically vary from person to person.
Belief systems are not necessarily what we see or think in daily life but are the filters we use to associate the things we see, feel, think ect. The psyche acts as an associative organ to sort sensory information. Therefore, two people could visually witness the same event, yet perceive it totally differently. They could have totally different experiences based on what they've learned in the past. This is how we unconsciously live in the past without even knowing it!
As we mature as human beings, many of the beliefs we adopted as children to keep us safe are simply no longer helpful and can be actually detrimental to a happy, healthy life. It often takes a serious, even painful life event to shake us free of old beliefs!
In this workshop, you will learn about how belief structures are created and strengthened. You will learn simple and practical techniques to shift beliefs systems and construct systems of your own choosing. You learn to shift out of the circumstance of your environment and into the world of your choosing.
This workshop is designed for teachers, healers, therapists and students with a sincere interest.
Please come with and open mind and heart. Wear comfortable clothing and bring a journal.
---
Saturday
Date: 10/06/2017
From: 12:30 pm - 3:30 pm

Join Lindsey & Kelly for this three hour exploration of the myofascial meridians where you will learn how the body is completely interconnected and why sore hamstrings may be due to tightness in the feet, or how pain in your shoulder could be caused by an imbalance in the hips. Through the discovery of the Anatomy Trains, or myofascial meridians, as well as techniques to roll out these meridians with therapy balls, we empower ourselves to create more freedom in the body.

Please wear something that is easy to move in, bring a yoga mat (we have rentals if you don't have your own), and a bottle of water. You may also want to bring a notebook and pen so you can write down the techniques you learn to take with you for your home rolling practice!
This 3-hour workshop is $75 and includes a set of therapy balls to take home with you.
---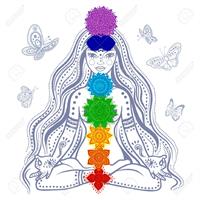 Teacher: Karla Muzyka
Date: Friday June 16 & Sunday June 18
Time: Friday 11am-5pm & Sunday 1pm-6:30pm
Investment: $297
This workshop is an initiation into Reiki by way of special "attunements" that will awaken energies within the body. You will become a Reiki Channel and be offered techniques to focus healing on yourself and close friends and family. The "attunements" will clear blockages within the chakra system and within the physical and energetic bodies and so their is potential for significant shifts to occur within your body/mind and life. Many will undergo a period of self-growth following the training.
Karla will be in tune with the group energies so there may be additional offerings or changes to the structure depending on the needs of the group. Please come flexible to flow.
This training is open to anyone who wishes to be be attuned to Reiki energies, however, it is recommended that you have received at least 1 Reiki treatment from a certified practitioner before attending.
In the Friday session you will learn:

~Information about Reiki energy healing
~History of Reiki
~Reiki principles
~Chakras and Auras introduction
~Meditations
On Sunday you will learn:
~Self Healing practice
~Procedures for healing friends and family (hand positions for full treatment, chair treatment and a short Reiki Treatment)
~Attunements
Karla Muzyka was initiated as a Reiki Master/Teacher in the Usui System in Edmonton by her teacher Marianne Goetsch and accredited as a Shinan/teacher in the Komyo Reiki Linage by her teacher, Rev. Hyakuten Inamoto of Japan. She has experienced the many benefits of Reiki healing in her life and can see the potential for transformation that this sacred practice can offer others.
Karla's approach to Reiki in practice, is to act as the witness to this beautiful energy as it responds to the body's needs to offer relaxation, balance and healing.
Because of the massive transformation Reiki initiated in Karla's life, she wishes to spread the gift of this healing art with as many people as she can.
Karla has gathered many other tools for healing throughout her journey. A few of which are crystal and sound healing, meditation, Theta healing, Akashic Record Reading, Hatha Yoga and Yoga Nidra. All of her studies and exploration has assisted her in opening and connecting to herself and the Earth and Cosmic energies available to us. She is devoted to her path of self study, remembrance and healing.
---
Reiki Level II expands the opening of the energy channels through use of the first three ancient Reiki symbols. This workshop will prepare you to practice on others and become a professional Usui Reiki Practitioner. You will learn various techniques to enhance and support your Reiki practice. There will be 4 attunements during the workshop allowing you to connect with the sacred healing energies on a very deep level. Level II offers the potential for deep transformation of mind, body, and spirit.
Karla will be in tune with the group energies so there may be additional offerings or changes to the structure depending on the needs of the group. Please come flexible to flow.
Please bring snacks and lunch as it will not be provided. It is suggested that you bring a pendulum if you wish, but it is not required.
Pre-requisition: Usui R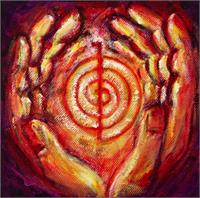 eiki Level I, which can be received from any teacher. If you have received your Level I certification within 21 days of this workshop please contact Karla, as it is recommended that at least 21 days of self practice be completed prior to receiving the Level II attunements.
Friday 21/07/2017 From: 11:00 am - 5:00 pm\
Saturday 22/07/2017 From: 2:30 pm - 6:30 pm
Sunday 23/07/2017 From: 1:00 pm - 5:00 pm
During the 3 days you will learn:
Review first degree content including hand positions (self healing and client treatments)
How to increase the energy transfer
Learn self protection
Balance & grounding
Learn first three symbols and how to use them in Reiki practice
Distant healing
Pendulum use
Working with crystals
Reiki exchange
Opening a Reiki practice
4 Reiki attunements
---
Pre-Registered Classes
Please Note: These are prepaid and registered program with a pre-determined schedule with a limited number of participants. Please ensure that you are familiar with the dates of the program. Absent reminders for failure to attend may be issued for this pre registered program, however no penalty or credit will be applied for missed sessions.
---
Teacher: Kat
Date: June 3 & August 12
Time:12pm-2pm
Cost: $45 per workshop, or $130 for all 3
In this 3-part workshop series you will learn functional movement for the shoulders, the core, and the low back & hips to help maintain balance through out the body and encourage mindfulness in our everyday movements. Students are welcome to attend 1, 2 or all 3 workshops. Single workshops are $45, or it is $130 for the entire series.
Part 2: Refined Movement for the Mid-Section - June 3
In this 2rd session of the Whole Body Maintenance series we will explore the core, or the mid-section of the body. Through a gained understanding of how the core muscles work together, as well as techniques from both yoga and Pilates, learn how to create more stability in the trunk of the body so to best support everyday functional movements.
Part 3: Refined Movement for the Hips & Low Back - August 12
Many of us can refine our movement skills within our Low Back and Hips. This workshop will be an exploratory journey to understand the mechanics of this profound area in the body, drawing on principles of alignment and corrective exercises from Pilates and Therapeutic Movement. We will learn how to strengthen and release muscles that may be the root cause of limited range motion and immobility, or it's opposite, a very flexible hip joint. Recognize the relationship between the Hips and the Low Back to improve comfort and mobility. You will gain knowledge and skill in your own body that will improve your current state of being and also how you walk, stand, bend and sit!
---
Wednesday
Date: 07/06/2017 - 12/07/2017
From: 5:30 pm - 6:45 pm


This registered class offers expectant mothers the opportunity to discover how yoga can support them through their pregnancy, in a supportive and comfortable environment with our specially trained teachers. Mothers will be guided through gentle yoga postures, breath work, visualization and meditation to help calm the mind and support the body through all the changes that accompany pregnancy, while deepening the connection with the little life growing within.

This class is designed to support all trimesters and stages of pregnancy and no previous yoga experience is required.

Join us for this six week journey for $140+gst. Space is very limited for this class so ensure your spot by registering early online, in the studio, or call us at 780-432-1535.
Payment must be made at the time of registration to secure your spot in the class.
*Note that no registered classes will run on long weekends.