Outside of our drop-in schedule, we are offering a variety of one-day workshops as well as pre-registered classes available over several weeks. Please call (780) 432-1535 to sign up or come on in and talk to one of our ambassadors. NEW - Sign up Online!
---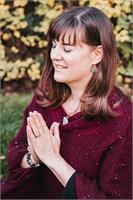 Guest Teacher: Heather Ivany
Date: Saturday May 19
Time: 5:30pm-7:30pm
Cost: $45+tax
Imagine easily finding and working with private clients who truly desire and appreciate what you have to offer as a teacher. A space where you can use your gifts and skillset to guide and inspire personal growth on a much more intimate level. Picture yourself helping someone create meaningful change in their lives while also adding another aspect to your business as a teacher, healer and guide.

In this workshop you will learn:
How to build a private clientele
How to do an assessment to understand your clients needs
How to personalize and tailor a practice for private yoga session
The difference between supporting and helping and how to support your clients in their personal evolution
The business of moving into the field of private yoga teacher (money talks, scheduling, etc.)
This workshop is for yoga teachers who are looking to expand their offerings. Please bring a notebook & pen.
---
Saturday
Date: 26/05/2018 From: 2:30 pm - 4:30 pm
Teacher: Lindsey S
Throughout pregnancy, a woman's body goes through many changes to support the growing life within. After baby is born, the body continues to make adaptations to find its new normal. Muscles, bones and connective tissues reset to a new familiar, hormones proceed to fluctuate in works to regain homeostasis, and all of these postpartum changes can often be challenging as we regain our sense of Self.

With the want to heal the body post baby, new moms are often eager to return to (or begin) their yoga practice, but may not have the appropriate knowledge of how to do so safely. This workshop is specifically designed for those women, with consideration of all the changes that the body has undergone to provide both education and understanding, so to offer a practice that can support the body through the postpartum healing process.
In this workshop you will learn:
•Diastasis - what is it?
•Safe core exercises
•Pelvic floor connection/retraining
•Yoga postures which are beneficial to new mamas
•Yoga postures that may be a contraindication for new moms, and how to modify
This workshop will include some discussion, a short meditation, as well as a safe and healing practice for your post-partum body.
This is a 2 hour workshop for $45+tax. It is for mama's only, so leave your little ones at home. Please bring a yoga mat and water, and wear something comfortable that is easy to move in.
**The practice portion is recommended for mamas 6+ weeks post partum or cleared by their health care professional.\
---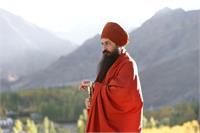 Teacher: Kris
Date: Saturday May 26
Time: 5pm-6:30pm
Cost: $35+tax
In this workshop we will explore the concept of the chakra system, utilizing insights & techniques to balance & awaken the energy systems of the human body. This workshop offers you insight into a more clear & illuminated understanding of the chakras through exploring: gentle breathing exercises; visualization techniques; & the use of the power of voice to align the body's energy centers.

The workshop will conclude with a soundjourney consisting of the sacred sounds of crystal singing bowls, gongs, medicine flutes & more. The soundjourney will aid in the integration of the information shared in the workshop, as well as providing the space to relax & journey with the sacred sound & music.

This is a 90-minute workshop for $35+tax.
Please bring a yoga mat, and perhaps a notebook and pen if you like to take notes about what you learn.
---
Sunday
Date: 27/05/2018
From: 1:30 pm - 3:30 pm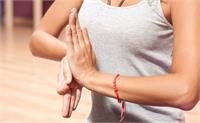 Many practitioners experience wrist pain while doing yoga, and if we understand the anatomy of the wrists, we know that they are not designed to bear weight in the same way our ankles are. We also live in a device-centric society, whether it be for work or pleasure, sitting at a computer has been and continues to be an ever-growing part of everyday life. Tiny injuries due to added pressure as well as repetitive movements can lead to inflammation and damage the muscles, nerves and tendons resulting in pain and discomfort in the wrists. But it is never to late to prevent or reverse the damaging effect of overuse and stop symptoms of pain, fatigue, weak grip or tingling to get to chronic stages.
In this workshop, Bliss RMT Raluca will offer self-massage techniques, trigger point release, stretches and loads of information to support your wrist health. This workshop is for those who experience wrist pain while practicing yoga, or are suffering from carpal tunnel, as well as those who may be at risk for carpal tunnel syndrome.

This is a 2-hour workshop for $45.

Please wear comfortable clothing that are easy to move in and bring your yoga mat.
---
Teacher: Ricky
Date: Sunday June 3
Time: 1:30pm-3:30pm
Cost: $45+tax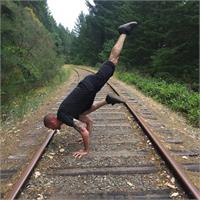 Ashtanga Yoga is a broad system and it can be a little overwhelming to take class. You might have the feeling of 'where do I start?'
In this workshop the mysteries of Ashtanga will be decoded and will show the practitioner how available and accessible it truly is.
In addition to the introduction to Ashtanga, this workshop will immerse in the foundations of building up an arm balance and inversions practice. These two pieces within yoga asana(posture) are quite prevalent in Ashtanga Yoga, so it can be helpful to break them down separately. Both arm balance and inversion postures may seem out of reach by a lot of students, but through further analysis one can surmise that with a little technique and body awareness they are far more accessible than believed.
Wear comfortable clothing that is easy to move and bring your yoga mat. Be prepared to practice pranayama (breath control), meditation, practice many physical postures, including poses on your hands and upside down and to sit through lectures.
---
Teacher: Kat
Date: Saturday June 9
Time: 2:30pm-4:30pm
Cost: $45+tax
This workshop integrates the principles of Yoga and Pilates to create a progressive style of balanced strength and mobility. We will play with different movement concepts to add variation and function in your practice and daily routines. This workshop will give you tools to condition your body for all your summer activities, keeping you strong but supple.

Bring your yoga mat, water and be ready to move and have fun!
---
Pre-Registered Classes
Please Note: These are prepaid and registered program with a pre-determined schedule with a limited number of participants. Please ensure that you are familiar with the dates of the program. Absent reminders for failure to attend may be issued for this pre registered program, however no penalty or credit will be applied for missed sessions.
---
Wednesdays with Lindsey S.
Date: 30/05/2018
From: 5:30 pm - 6:45 pm
Sundays with Cori
Date: 03/06/2018
From: 4:45 pm - 6:00 pm

This registered class offers expectant mothers the opportunity to discover how yoga can support them through their pregnancy, in a supportive and comfortable environment with our specially trained teachers. Mothers will be guided through gentle yoga postures, breath work, visualization and meditation to help calm the mind and support the body through all the changes that accompany pregnancy, while deepening the connection with the little life growing within.

This class is designed to support all trimesters and stages of pregnancy and no previous yoga experience is required.

Join us for this six week journey for $140+gst. Space is very limited for this class so ensure your spot by registering early online, in the studio, or call us at 780-432-1535.
Payment must be made at the time of registration to secure your spot in the class.
---
Sundays
Date: 15/04/2018 - 20/05/2018
From: 1:00 pm - 2:15 pm

What makes Therapeutic Movement unique is the adaptation of yoga postures, which are practiced in a way to enhance the rejuvenation process while deeply connecting with the self and the body as it heals. This Therapeutic Yoga class is designed to give bodies the opportunity to restore, repair, and recover in an intimate and fully supported environment, receiving personal modifications and adjustments by one of our specially trained therapeutic yoga teachers. In these classes we adopt an attitude of 'less is more' and learn simple yet specific postures and movements that require just enough effort to strengthen and create stability to the areas of recovery, while cultivating kindness to leave room for the inner workings of our own wisdom body to begin to move into a state of healing. These exercises assist in not only rehabilitating the body, but also in nourishing and connecting the heart and the mind, which allows us to settle into a state of acceptance and allowance, adjusting our attitude towards our present condition and becoming self-invested in our own healing.

Therapeutic Movement classes can assist in the therapy and healing of:
Arthritis
Back Pain
Frozen Shoulder, Shoulder Pain
Chronic Rotator Cuff Injury
Herniated Discs
Sciatica
Repetitive Strain Injury
Neck Pain
Sacro-Iliac Joint Dysfunction
Iliotibial Band Syndrome
Post Knee Replacement
Plantar Fasciitis
Tension Headaches
Motor Vehicle Accident
Pelvic Floor Stabilization
Scoliosis
Fibromyalgia/Chronic Fatigue

Join us for this 6-week journey for $135+gst. Register in studio, online, or call us at 780-432-1535.
Payment must be made at the time of registration to secure your spot in the class.
---
Watch for these classes as Sunday DropIns...
Blissful Fusion ~ Yoga & Pilates with Kat - 2:30pm-3:30pm
This is exactly what it sounds like, a blend of yoga and pilates together, which will tend to be more core based. Great for connecting with breath, while lengthening and toning muscles, a great class to attend as we head into the season of shorts and sundresses!
Myofascial Release with Kelly - 3:45pm-4:30pm
This is a rolling class only for 45 minutes, there will be no yoga involved with the exception of a few movements to release between roll outs. The great thing about this class is there is no yoga experience required, however students will still need there mat, we'll provide the balls!