---
Evolving Consciously ~ 300Hr Advanced Teacher Training
Lindsey Park and Heather Ivany along with a team of amazing support teachers offer this 300-Hour Yoga Alliance Certified Training at this absolute time of individual and universal evolution. To consciously choose to come together to advance our knowledge, refine our skills, and step more fully and honestly into our Self. This program is designed as an exploration the practitioners quest of "How do I evolve from here?"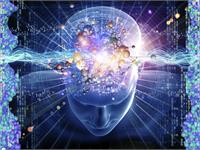 We offer a program that is rich and experiential, which invites you to sink into the heart of the practice through dedicated studentship and self-inquiry. Advanced Yoga Teacher Training gives you a broader and deeper set of skills and insights to bring into both your practice and your teaching. The advanced quality of this training is not just about so-called "advanced" asana, but rather leads us on the admirable path of self-discovery. Here we peel back the layers, allow room for vulnerability, and reveal the truth of who we are. This work will guide us into a space where we can teach whole-heartedly and from a place of embodiment and wisdom. You will develop a deeper understanding of body mechanics, asana and alignment, refine your teaching skills and learn how to sequence intelligently and effectively, but the true development of a great teacher comes from Self-work, which is essential in your ongoing evolution as a teacher, a healer, and a guide.
Our 300-Hour Yoga Alliance registered program allows teachers with a 200-Hour certificate from any other Yoga Alliance recognized school to then be eligible for their RYT-500 upon successful completion. If your initial 200-Hour program was not Yoga Alliance certifiable, you can still participate in our program, but will not be eligible to register as a RYT-500 through Yoga Alliance. If you are simply a dedicated student with no 200-Hour certification but are drawn to this course, we welcome you and will support your learning as well. Our 300-Hour curriculum is designed to deepen and enrich your experience both as a practitioner of yoga and as a teacher of this powerful and transformational practice.
This program has 4 modules, 3 of which will be held at Bliss YogaSpa, with the September module being held at The Castle on First in Fernie, BC. Accommodations in both Edmonton and Fernie will be arranged if needed, but are not included in the tuition.
Yoga Alliance allows 2 years for completion of a +300/500 hour program, so if there is a module or two that doesn't work for you time wise, you can always join us the following year for completion and full certification of the program.
http://www.heatherivanyyoga.com
http://www.thecastleonfirst.com
Module 1: Bliss YogaSpa Edmonton - March 4-11, 2017
Module 2: Bliss YogaSpa Edmonton - May 6-13, 2017
Module 3: The Castle on First, BC - September 22-30, 2017
Module 4: Bliss YogaSpa Edmonton - November 4-11, 2017
$950 per module if registered on or before September 31st, 2016
$1050 per module after October 1, 2016
Payment for the first module is due at the time of registration to secure your spot, $500 of which is non-refundable.
To register sign-in to your client profile and click on the Workshops Tab, or call us at 780-432-1535
---
For those who are eager to know more of their own inner workings. Who wish to refine relations within and without to access greater alignment through information, empowerment and choice. Explore beginnings of simple techniques that teach how to practice to create more space, joy, health and optimal function in the body. Anahata Rising offers a refined, interactive education in Ancient and Modern Yogic practices with a strong intent to facilitate experience and embodiment within our tribe as to encourage the growth of authentic practitioners and teachers.
Who should take Yoga Teacher Training?
Students wanting to deepen their own experience for self knowledge are most welcome as are practitioners wishing to share their love of Yoga with others. All ages are welcome and all abilities can be accommodated with some experience in the field of Yoga required.
What will you Learn?
Foundations of Asana (Postures) including modifications, adjustments and anatomical alignment.
Foundations of Pranayama (Breathing Techniques)
Foundations of Meditation and Tools to steady the mind.
Intro to the Language of Sanskrit (Known as the ancient language of Light) Including Mantra
Explore the Yoga Sutra's and teachings of the Yogic path
Learn how to theme and sequence effective classes in a variety of styles including flow, Hatha and beginners.
Explore finding your inner teacher in fun and playful ways.
Practice teaching fellow students and present 2 formal practicums
Written exam and final paper
*In this program, we will spend plenty of hours in practice and meditation to facilitate deeper learning of the practices. There will also be time spent in seated lecture, group discussion and fun interactive play.*
The course will run over 9 weekends and one 4 day in-house retreat at Bliss YogaSpa.
2017 Weekends of:
Sept 1-4/ Sept 8-10/ Sept 15-17/ Oct 6-9/ Oct 13-15/ Oct 20-22/ Nov 17-19/ Nov 24-26/ Dec 1-3
Retreat: Jan 10-13th 2018
Investment: $3600 +gst
A non-refundable deposit of $500 at the time of registration is required to secure your spot.
What our grads are Saying….
' One of the most life affirming, life changing experiences – thank you'
Lacintha Naidoo, 2016 YTT Grad
'… This training has taught me so much about yoga, things I never expected to learn. It's taught me more about myself than I ever expected. I feel like it brought me through the biggest transformation to date, and I'm so grateful to my teachers & everything that I learned, and will continue to learn on this journey. …'
Sara Turner- July 2016
Read the rest of Sara's YTT experience here: http://anahatarising.com/the-blog/
Watch Chrissy's testimonial here!
Includes:
Detailed Manual and instruction
4 Day in-house retreat at Bliss YogaSpa (Includes 3 breakfasts, 1 dinner and 1 spa service)
200 Hour Yoga Alliance Certification (based on course material, exam and practicums)
10 Class pass from Bliss Yoga Spa
***Please contact us to save your spot*** 780-432-1535 or ambassador@blissyogaspa.com