Outside of our drop-in schedule, we are offering a variety of one-day workshops as well as pre-registered classes available over several weeks. Please call (780) 432-1535 to sign up or come on in and talk to one of our ambassadors. NEW - Sign up Online!
---
---
Teacher: Kris
Date: Saturday April 20
Time: 1:30pm-4pm
Cost: $55+tax
Classical Kundalini yoga is a dynamic practice that allows an expansive awareness of the self through utilizing the essences of:
sound & chanting/mantra
controlled breathing techniques-pranayama
dynamic movement & cleansing practices
as well as many forms and techniques of meditation

The practice allows you to become aware of the many levels of the self ~ to find new awareness, to release, to heal & to transcend from limitation. The philosophy of the practice touches upon the spiritual philosophies of Yogic mysticism, delving into the chakras, subtle anatomy & more. Expand your mind, purify your body, integrally move through emotion & invigorate your subtle energy body though this transformational practice.
This experiential workshop will conclude with a sacred Soundscape of music consisting of the ambient sounds of Crystal Singing Bowls, mystical flutes, the power of the voice, planetary gongs and much more.
This is an all-encompassing practice that allows the space for you to raise your vibration of being & expand your consciousness.
*Practiced in our Classic 23 degree environment, and open to all levels of practitioners, with a safe and open space created for the practice. Please bring a yoga mat, water and dress comfortably. We can provide props and bolsters, but if you have a meditation prop you would like to bring in you can.
---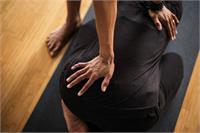 Teacher: Allison
Date: Saturday April 27
Time: 1:30pm-3:30pm
Cost: $65+tax
Join us for this truly Blissful experience of yoga and massage together for a relaxation and rejuvenation. In this 2-hour workshop you will be guided through restorative Yin postures while Bliss RMT's offer releasing massage while you simply receive and enjoy. This is a Bliss signature workshop and will include elements of the Bliss experience to entice the senses with essential oils, refreshing lemongrass towels, yoga, massage and assisted stretch through Thai massage techniques.

This workshop will be practiced in a slightly warmed room (28 degrees), and is a perfect way to melt off stress and inspire deep relaxation to both body and mind.

Please dress comfortably and temperature appropriate (28), and bring your yoga mat and water.
---
Teacher:Lindsey P
Date: Saturday, May 4
Time: 2:00 pm - 3:30 pm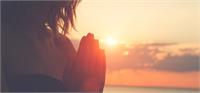 The practice of meditation is an extremely life enriching practice. An internal retreat away from the noise, the busy and the stress that we all confront in our daily lives, enhancing the relationship with our own Self and the quiet space within.

To support mental health awareness month, we are offering this workshop which will demystify the practice by offering extremely accesible meditation techniques. There will be short led practices throughout the workshop, so to gradually step into the practice in a way that is supportive and easeful. You will experience each technique during the offering, and there will be support given to continue to build upon what you learned to maintain a home practice.

Meditation has been shown to reduce stress, amplify self awareness, self acceptance & self love, increase our ability to be responsive as opposed to be reactive, and enhance our overall wellbeing.

This 1.5 hour workshop is $35+tax. You are welcome to bring a meditation cushion but the studio will provide cushions or meditation chairs for those who do not have their own. Please dress comfortably and you may also want to bring a journal.
No meditation experience necessary!
---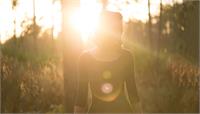 Teacher:
Date: Saturday, May 19
Time: 1:30 pm - 4:00 pm
Mother's are givers, nurturers, lovers, and supporters, and with everything that mom offers out, we send it right back to these amazing and beloved women on this celebratory day. Activate Your Light will reignite the inner light, reminding mom how incredible she is, and allowing her to be rejuvenated and illuminated in love.
In life we generally focus most of our attention to our physical experience, our humanness. But we are more than just physical beings, and it is time to include our light, spirit and heart, even more into our daily lives. It is time to include our divine connection in our choices and decisions that are creating our lives.
In this workshop you will learn how to invite your spirit into your everyday. You will experience an activation of the light within you. The light that is you.
This is an experiential workshop where you will feel the activation of light in your cells. Once you know it, you can't unknow it. You will be guided in meditation/energy work and experience the love codes of light language.
It is time to activate your light. This is why you are here on the planet at this time, and it will be a light show you won't want to miss!
We will close the workshop with a laying down guided meditation, essential oils, and a neck and shoulder massage, followed by refreshments in the yoga lounge.
A perfect gift for mom, and a great opportunity to spend time together to give back to the woman who has always been there to offer you unconditional support and love.
This is a 2.5 hour workshop for $65/person. No meditation experience necessary. Please dress comfortably, and perhaps bring some water as well as a journal. All other props will be provided by Bliss.
---
Teacher: Keylly
Saturday May18/05/2019
Time1:30 pm - 4:00 pm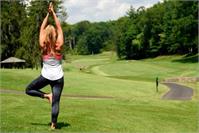 Join Kelly for this workshop that is designed specifically for golfers! Yoga postures that will increase range of motion and strength in the areas needed to have a free and powerful golf swing, as well as myofascial release, breathing and mental conditioning through meditation techniques. There will also be a number of suggested stretches and exercises that you can incorporate into your pre-game routine to optimize your golfing experience and potentially your score!
Increase flexibility and therefore range of motion
Improve your posture, the foundation of the golf swing
Improve your breathing and focus to enhance overall performance
Learn a dynamic warm-up so you play your best right from the first tee
Gain mental focus and clarity through meditation
Extend your body's ability to play so you can play better, longer and with more confidence and increased enjoyment
This is a 2.5 hour workshop for $55, practiced in our Classic room temperature environment. Please dress in easy to move in active wear as opposed to golf wear, and bring a club with you as well as a yoga mat and water.
---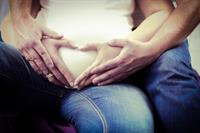 Teacher: Lindsey S
Date: Saturday May 25
Time: 2:00 pm - 4:00 pm
Expecting mothers go through so many amazing changes, while growing a little precious life within. The presence and encouragement of a woman's partner is a powerful aid to labour and delivery. Birth partners are often eager to be involved in this process, but may not feel they have the know how to best offer their support.

In this workshop partners will connect through yoga postures, touch, and tension releasing partner massage, non-verbal communication techniques and partner meditations. We will explore comfort and breath techniques to assist in alleviating the discomforts of pregnancy, as well as through labor and delivery. Sharing movement, breath awareness and touch while spending time together away from daily responsibility creates the opportunity for expecting parents to connect with their baby and nurture the growing family.

During this workshop you will experience:
Yoga postures to support the bodies changes through pregnancy
Comfort techniques to be used during pregnancy, labour & delivery
Partner massage & connecting touch
Breathing techniques
Meditation
This workshop is appropriate for all trimesters. Prior yoga experience is not necessary.
This is a 2-hour workshop for $65/couple.
---
---
Please click on the drop-down menu for a list of the current running registered classes.
Please Note: These are prepaid and registered program with a pre-determined schedule with a limited number of participants. Please ensure that you are familiar with the dates of the program. Absent reminders for failure to attend may be issued for this pre registered program, however no penalty or credit will be applied for missed sessions.