Outside of our drop-in schedule, we are offering a variety of one-day workshops as well as pre-registered classes available over several weeks. Please call (780) 432-1535 to sign up or come on in and talk to one of our ambassadors. NEW - Sign up Online!
---
---
~Revolutionize Your Yoga Practice~
Throughout our yoga journey we experience challenges and triumphs, frustration and excitement, a releasing of outdated habits and a new understanding of our body, mind and spirit. As we learn, grow and evolve we are often faced with moments of curiosity, a need to go deeper physically or a longing to gain more knowledge. The yoga team at Bliss recognizes this and sees the need to provide a platform for our dedicated students to expand their knowledge and practice, to care and nurture their body and mind, and to harness balance both on and off the mat. We are so excited to present our new Bliss Workshop Series, which will run every Saturday afternoon starting in September.
This is a 4-week cycled series, which emphasizes the 4 pillars that support integrity and growth in our practice.
Establish
Expand
Balance
Nurture
As we Establish our practice, we set up a strong foundation through fundamental principals such as breath work, safe body alignment, basic yoga postures (which are the blueprint for our more advanced poses), and mental focus. On the first Saturday of each month we will strengthen our foundation through our Yoga Fundamentals Workshop. This is a 2-hour workshop where we will cover all these aspects of the practice, and give you an introduction to the classes that are offered at Bliss, as well as a few options for the next step in your yoga journey. Know that this workshop is not only for those new to the practice but is a great way for seasoned practitioners to remind themselves of the essential foundations of yoga, something we should all do from time to time. These workshops will have a very similar format, but will be taught by different teachers each month, so your experience and learning will be different each time you attend.
Our Expand series is for those students who are looking for that next challenge. Whether you are yearning to know more about advanced pranayama techniques, or are ready to start working on your headstand, or finally find balance in Crow pose, these workshops will support you in that growth. Expect to see Inversion and Hand Balancing workshops, the art of Back Bending safely for potent physical and energetic shifts, Acroyoga, the Ashtanga series, Rocket Yoga, and more! If you have a specific focus that you would like to go deeper in, please let us know and we will consider adding it into the rotation.
Balance is a key aspect to living a healthy and harmonious life, and nature (your body included) is continuously striving to find that balanced state. When we get caught in the spin of the hamster wheel that is life, which often includes long "to do" lists, busy schedules, and times of overwhelm and stress, we tend to focus on only that which is physical. In these busy and stressful states the relationship to the other aspects of who we are suffers, perpetuating our imbalance. The workshop offerings in our Balance series will bring in alternate concepts to highlight the elements of us that are beyond the physical so to guide us back into a state of equilibrium with ease. Through Yoga Philosophy we can gain more knowledge and therefore connect an understanding to our experience. We will explore different senses through Aromatherapy or Wine Tasting. Become more connected to the energy that fuels our physical experience through the Chakras, Pranayama or Kundalini. And gain tools to harmonize the mind through Mindfulness, Mantra, or Meditation. Through Balance, we cultivate a deeper sense of integrity and wholeness.
The Bliss Nurture series is all about you! Self-care is becoming a more common practice as we recognize the need to unwind and truly rest the body and the mind so that we can continue to thrive in life. The ancient yogis along with the teachers of today that now have the research of modern science to back their teachings, describe the importance of a regular restorative practice. Research in science has shown that living in a stress state leads to chronic pain, illness and disease, and we now realize how vital rest and recovery are in our ability to be mentally sharp, physically healthy, as well as more patient, compassionate and kind with ourselves and with others. In this series we will be offering Yin and Massage, Yoga Nidra, Restorative Yoga and Reiki, Sound Healing Journeys, and more! Offering yourself one day a month to truly rest and receive in a pure state of being, so to counterbalance all of the "doing" is such a small and absolutely worthy commitment. And above everything else, simply, you deserve it!!
---
Yoga Fundamentals Workshop
Teacher: Christina Mohr
Date: Saturday October 13
Time: 1:30pm-3:30pm
Cost: $40+tax
The Bliss Fundamentals Yoga Workshop supports us in Establishing strong foundation for our practice. Working with elemental principals such as essential breath work, safe body alignment, the basic shape of primary yoga postures, as well as the names of these postures so to feel confident when attending public classes. We will cover all these aspects of the practice, and give you an introduction to the classes that are offered at Bliss, as well as a few options for the next step in your yoga journey.

Our Yoga Fundamentals Workshop is recommended for all those brand new to yoga, or for those new to Bliss who may have some previous yoga experience. This is also a great workshop for the seasoned practitioner so to be reminded of the foundations of the practice, something we should all do from time to time. These workshops will have a very similar format, but will be taught by a different teacher each week, so your experience and learning will be different each time you attend.

Please bring a yoga mat and water. Wear comfortable clothes that are easy to move in, and dress in layers, warmer for the seated portions and cooler for the movement portion.

This is a 2-hour workshop for $40, and includes a coupon for 25% off any items from our introductory yoga package so to support you as you move forward in your practice. We look forward to seeing you on your mat!!
---
Teacher: Julie (RYT & RMT)
Date: Saturday September 29
Time: 1:30pm-3:30pm
Cost: $65+tax
The spa and yoga teams at Bliss have come together to collaborate in creating this new and improved Yoga + Massage experience. In this 2-hour workshop you will be guided through restorative Yin postures while Bliss RMT's offer releasing massage while you simply receive and enjoy. This is a Bliss signature workshop and will include elements of the Bliss experience to promote deep physical and mental rejuvenation while enticing the senses with essential oils, refreshing lemongrass towels, yoga, massage and assisted stretch through Thai massage techniques.

This workshop will be practiced in a slightly warmed room (28 degrees), and is a perfect way to melt off stress and inspire deep relaxation to both body and mind.

Please dress comfortably and temperature appropriate (28), and bring your yoga mat and water.

This 2-hour workshop is $65+gst.
---
Guest Teacher: Yogi Amandeep Singh
Date: Saturday October 6
Time: 1:30pm-4pm
Cost: $55+tax
Join guest teacher Yogi Amandeep Singh for a 2.5 hour journey where we will awaken consciousness through the revival of your chakra system.

Chakras are energy vortexes of consciousness, they are spinning wheels of energy that move non-physical energy through our bodies. When the chakras are asleep or stagnant it affects our ability to have a free flow of life force within us. If energy is blocked in a particular chakra it blocks the expression of consciousness in that area of our bodies as well as the correlating aspects of our lives which are connected to that particular chakra. This influences our basic behavior and attitudes, as well as our ability to be healthy, happy and whole. Awaken your chakras to restore balance and rejuvenate and reintegrate the body, mind and spirit.
Yogi Amandeep holds a degree from Oxford in transpersonal health, and hours of study of the sacred Sikh and Yogic spiritual texts has catapulted Amandeep to become a true bridge of light between East and West. Raised in Punjab and Singapore, Amandeep had an abiding love for the traditions of Baba Siri Chand. However, it was not until he found the teachings of Yogi Bhajan that he began to synthesize the subtle blessings in them for the householder. In the last years he has been busy meeting and meditating with many great Sikh teachers and sages. With these travels and continued reverence for the teachings of Kundalini Yoga, Amandeep has deepened his connection with Yogi Bhajan. Life has been blooming with teaching opportunities at Yoga Centers around the world. This rich amalgam of traditions and teaching is allowing him to serve the divine mission of Guru Ram Das to create a heart-centered world and to bring the healing love of Guru Ram Das into these times of turmoil as we move from the Piscean to the Aquarian Age.
This is a 2.5 hour workshop for $55+tax, please bring a yoga mat, water and a note book.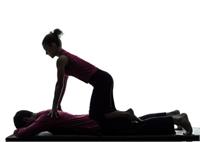 Join us on Monday October 15th for a Yin & Gin experience, starting with some refreshments in the Bliss Yoga Lounge 5:30pm-6pm, followed by a Warm Yin class to release the body and relax the mind. After practice you will have some time to freshen up, then we will relocate to XIX next door for a special gin tasting from four distilleries, coupled with complimentary small plates and customized cocktails.

A great gift idea for the gin lovers, awesome date night, or girls/boys night out.

The entire experience, which includes the yoga class, pre-class refreshments, gin tasting, cocktails, and paired small plates, is $100 per person. This will be a sensory experience for the whole body! Inside and out. And a great way to unwind and treat yourself to this new and unique experience.

The Yin class will be taught in a Warm 33 degree environment so dress appropriately and come well hydrated! You will need a yoga mat and having a full water bottle in the room is recommended.
---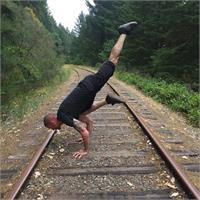 Saturday
Date: 20/10/2018
From: 1:30 pm - 4:00 pm
Exploring inverted poses are such a wonderful way to challenge and expand your practice while connecting with your inner child. In this 2 ½ hour workshop Josh will lead you through a warm up practice specifically focused on preparing the body for inversions and hand balances, followed with a breakdown of these poses starting from the most foundational level to the advanced. With this approach, all poses will be accessible by all levels of students. So whether you are looking to introduce these postures into your practice, would like to refine your skills, or are hoping to lean more into advanced variations and transitions, this is the workshop for you!
All postures will be assisted through partner work, wall assist, props and teacher assist, while also having the opportunity to explore these poses on your own as well if you feel ready.
Register in studio, online, or call us at 780-432-1535 to reserve your spot. Space is limited and payment must be made at the time of registration to secure your spot in the class.
---
Please click on the drop-down menu for a list of the current running registered classes.
Please Note: These are prepaid and registered program with a pre-determined schedule with a limited number of participants. Please ensure that you are familiar with the dates of the program. Absent reminders for failure to attend may be issued for this pre registered program, however no penalty or credit will be applied for missed sessions.